It brings me immense great pleasure to announce Emile Preschool is conferred the Winner of the Best Research-Proven Effective Learning Programme at the latest Young Parents Singapore contest! Attached are our Award certificates. We are conferred as SG Parents' Choice 2017/2018 and would like to sincerely thank each and everyone of you for your support and vote! =)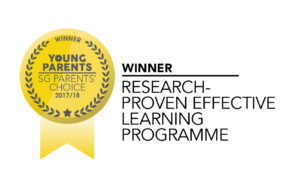 Earlier to this, we were also featured on Young Parents magazine on 27th July with the article 'The Best is Yet to Be', as well as on the largest Singapore-based Chinese newspaper on 21 August 2017 as a high-quality preschool founded by university professors!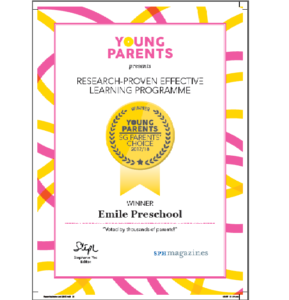 As you are all well aware, our food menu has always been top and best quality. We are very pleased to let you know that our food menus are now endorsed by Dr. Robert Lin who holds a PhD in Food Science, Texas A& M University. He has reviewed, made suggestions and endorsed our Emile food menus!
Apart from this, another piece of wonderful news is our Emile Outdoor Space will soon be ready in less than a month's time! We are all looking forward to having outdoor play and learning experiences under the beautiful blue skies! We have so many fun and interesting Outdoor experiences in store for our Emile children. =) This Outdoor space will be located at Level 1, and photographs of the space will be furnished and sent to all of you when it is completed, do look forward to this exciting news!